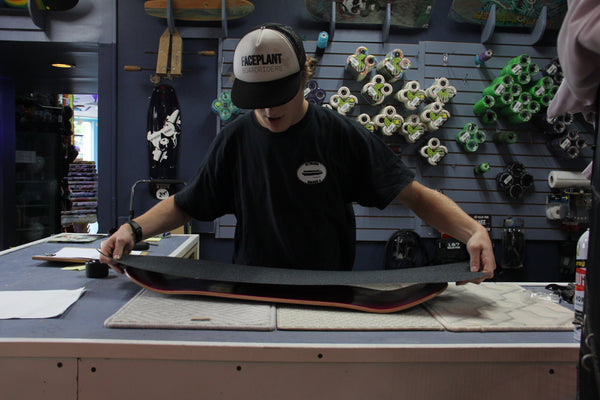 The Skate Shop
Bethesda Boards
We are majorly stoked to be selling stuff on the internet. Bethesda Boards has been around for ten years, supplying the community with the finest skate goods. We have a wide collection of skate parts, longboard parts and even rollerblade parts. Our "skate everything" mindset gives us respect for anything with wheels! We have a team of skateboarders who love skateboarding. All of our employees are competent and accomplished skaters, so they know what's right for you.
Beyond the skate shop, our space includes an indoor skatepark and concert venue. Our skatepark section has two miniramps and a hip. It's perfect for linking sick lines and big airs! Once a month, we have concerts in the shop, where the musicians and the skateboarders sesh together. It's truly a sight to behold while you vibe to the music and consume your favorite foods and beverages. 
We also have a 500 gallon fish tank and two birds, Kiwi and Celine. Come check our our skate shop in person, or support us through our online store. This is Bethesda Boards.